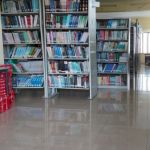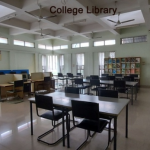 The Library, a learning hub of the College of Post Graduate Studies in Agricultural Sciences came into existence since the inception of the College. The library building was inaugurated by the Hon'ble D.G. ICAR and Secretary, DARE, Govt. of India, Dr S. Ayappan, on the 4th May 2011. It has a well furnished reading room, equipped with high end computers that facilitate both in-house and online activities.

The collection of the library which had started off with just about 400 titles is enriched by the addition of new books every year. Currently the library has a collection of 5358 books, subscribes to 30 Indian published journals, 312 M. Sc. theses, 22 PhD theses, and subscribes to 8 popular magazines and 8 Newspapers. Also the library has a collection of back volumes of both Indian and International published journals earlier subscribed by the College.

Keeping pace with the use of e-resources, the users of the Library have access to various e-journals, e-books and agricultural database under the Consortium for e-resources in Agriculture (CeRA) under the Indian Council of Agricultural Research for National Agricultural Research and Education System (NARES) Libraries. Students also have access to the Krishikosh database, a digital repository of theses, and other knowledge sources for agriculture and allied fields. The library has a LAN setup with 12 terminals and is a wifi enabled zone. Koha ILS has been used to facilitate all in house library activities as well as access to the collection of the Library through its OPAC.