Message from the Desk of Dean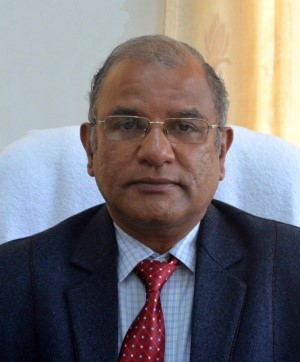 The College of Agricultural Engineering and Post Harvest Technology, Gangtok, a constituent college of Central Agricultural University, Imphal was established with mandate to address the relevant issues including Human Resource Development. The College offers B.Tech Degree Courses in Agricultural Engineering and Food Technology along with M.Tech Degree courses in Farm Machinery and Power Engineering, Soil and Water Conservation Engineering, Processing and food engineering, Irrigation and Drainage Engineering, Renewable Energy Engineering and Ph.D in Farm Machinery and Power Engineering, Processing and Food Engineering, Soil water conservation Engineering.
Besides teaching, The college has contributed a lot in the field of Research and Extension. The College has contributed a lot for hill agricultural Mechanization, adaption of local specific agricultural practices and equipment suitable for scientific management of natural resources. The North East hill region can take the advantage of these technologies/ farm tools/ equipment/ machineries and process and products etc developed by this college. The developed improved technologies are regularly disseminated to stake holders through various extension programs.