Message from the Desk of Dean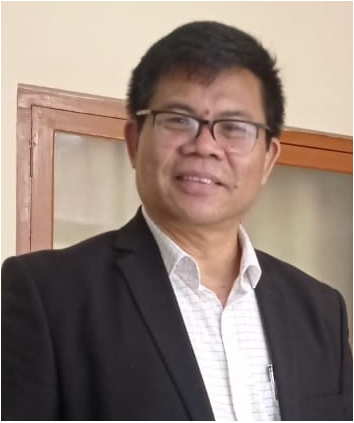 Greetings from College of Food Technology!
It is an important and happy occasion for me to be overseeing the developments at College of Food Technology, Central Agricultural University, Imphal that we can bring together for the overall wellbeing of the Science and Technology and the people of the region, especially regarding the technological enhancement in food production.
The College of Food Technology, Lamphelpat, Imphal was established in 2015 as one of the 13 different constituent colleges of Central Agricultural University, Imphal, Manipur under the Department of Agricultural Research and Education (DARE), the Ministry of Agriculture and Farmers Welfare, Government of India.
We have so many faculties in both teaching and non-teaching staff. The teaching staff are in different areas of food science and technology including food engineering, biotechnology, microbiology, environmental science and basic engineering who have done immensely well in the past and have passion towards human resource development while pursuing active research in the area of their domain and expertise.
Being mostly a farming community, Indians can profitably engage themselves in the food business. The large repertoire of recipes, rich both in number and diversity; the wide variety of agricultural commodities; the diverse climatic conditions that make possible agriculture of every kind of food; give India, especially the North Eastern states, an advantage that is matched only by biodiversity-rich island nations like Indonesia. What we need to achieve a rich harvest under such favourable conditions is not just financial investment but also of our labour, up-scaling of our skills, knowledge and entrepreneurial spirit. Food industry is regarded as a vehicle of progress. Food, thus, has a very intimate and profound influence on all cultures. In fact, international politics uses food as a bargaining tool more than anything else.
As College of Food technology received good support from the Department of Agricultural Research and Education (DARE), the Ministry of Agriculture and Farmers Welfare, Government of India as well as other governmental institutions like the Indian Council of Agricultural Research (ICAR), Department of Biotechnology, Department of Science and Technology, North Eastern Council, etc., aligning with the new policies that are taking shape across the country I would like to thank them profusely on this occasion. Further, it is my sincere belief that it would not have been possible without the unstinted support of our beloved Vice-Chancellor.
It is really a proud moment to mention here that our students have achieved consistently high pass rate with competitive grades in all the semesters. Most of our passed out students have completed M. Tech. in Food Technology from different reputed institutes across the country, including the IITs. Some of them are further pursuing Ph. D. from Indian Institute of Technology and Institute of Chemical Technologies. There are also a good number of passed out students who have joined government jobs and multinational companies with honourable perks in their names. Besides, processed food products developed by the students and faculties of the college have been successfully commercialized in the market through licensing. Mention may be made of Instant Chakhao (black rice) kheer mix and Chakhao (black rice) based baby food, among others.
Overall, the last few years have been some of the most productive period for the college since its inception and tremendous progress has been made in all fronts while aligning with National Missions and Mandate of the Central University. Finally, I am extremely grateful to all my staff and students who put their efforts consistently in fulfilling the mission of the great Institution.
I look forward to all your guidance and suggestions in steering the institute into greater heights of performance in the coming years.